SEI UN NUOVO ARRIVATO E TI SEI APPENA REGISTRATO? LEGGI ATTENTAMENTE QUESTA PAGINA.
SEI UN NUOVO UTENTE?
Se ancora non ti sei iscritto? Iscriviti subito CLICCANDO QUI. Una volta iscritto lascia un piccolo messaggio di presentazione nel forum per cominciare a conoscerci, postandolo qui: Clicca qui per inserire il messaggio
CHI SIAMO.
Siamo una community di appassionati di Sensible Soccer nata per dare un posto dove ritrovarsi a chiunque abbia la nostra stessa passione e ancora tanta voglia di giocarci.
La nostra filosofia è la sportività e il rispetto reciproco.

COSA ORGANIZZIAMO.

Unendoti a noi potrai giocare online in tornei e coppe di vario genere con tantissimi team diversi e addirittura alla mitica carriera online strutturata come era nel gioco originale ovvero un vero campionato ( come nella realtà Serie A, B , C1 , C2 ) oppure semplici amichevoli affrontando i giocatori più forti del mondo.

COME FACCIO A GIOCARE?
Prima di tutto se ancora non l'hai fatto devi registrarti al sito e attendere l'approvazione dell'account, successivamente entra nella sezione download: Clicca qui per accedere alle sezione download
Scarica il PACK e il KICKSTART ed esegui la configurazione seguendo le istruzioni che trovi nel tutorial gioco online.

Per installare il gioco segui il video  CLICCA QUI
 Una volta configurato l'emulatore o se trovi difficoltà nel farlo, puoi entrare in chat cliccando qui  scrivi il tuo nick e clicca su join.
Qui oltre a poter chiedere aiuto o qualsiasi chiarimento allo staff, puoi contattare gli altri utenti presenti e disputare tutte le partite che vuoi, è indispensabile entrare in chat per poter giocare i match!!
VUOI PARTECIPARE AL CAMPIONATO ONLINE?
Il nostro campionato non è altro che una carriera online, iscrivendoti partirai dalla serie più bassa e costruendo la tua squadra attraverso un calciomercato di stampo fantacalcistico da un database aggiornato di calciatori reali, potrai scalare le varie categorie fino ad arrivare ad affrontare i veri campioni della serie A.
Nel Pannello manageriale che trovi alla sinistra della home page

potrai gestire la tua squadra: formazione, creare le maglie, acquisti giocatori, contratti, stipendi, incassi, premi ecc, ma fai attenzione al bilancio, senza una gestione finanziara oculata potresti finire in bancarotta!!
Potrai rafforzare la tua squadra alla fine di ogni campionato con budget che aumenterà pian piano grazie ai premi vittoria, a un ponderato calciomercato e ai premi promozione.
Per ulteriori informazioni clicca qui
DOMANDE E RISPOSTE PER INIZIARE.
Hai dubbi o domande iniziali di qualsiasi genere o su come giocare sui tornei stagione ecc ??? Leggi qui CLICCA QUI
REQUISITI PER LA PARTECIPAZIONE.
Una buona connessione adsl è fondamentale per partecipare al campionato o per giocare le amichevoli.
Non è possibile giocare con connessione WI-FI è obbligatorio collegarsi tramite cavo Ethernet e chiudere se aperti programmi di file sharing come torrent o emule!

CONTROLLER ( tastiera, joypad o joystick )
Potrai giocare sia con la tastiera che con il joypad oppue potrai usare anche il vecchio joystick dell'amiga , utilizzando gli appositi adattatori.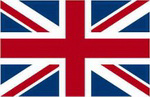 ENGLISH SECTION
ARE YOU A NEW USER ??  JUST REGISTERED?  READ CAREFULLY THIS PAGE
ABOUT SWOSIT.
We are a community designed, managed and frequented by fans of "Sensible Soccer" now thirtysomething; this site has mutual respect as fundamental value.

WHO ARE YOU?
The community and around the world swos is now bound to a past generation but new users who want to try their hand in this adventure are welcome, especially those who have forsaken him since school. In the forum, you can write a small message presentation to begin to know each other, by posting here: CLICK

HOW CAN I PLAY?
First of all you have to register to the site and wait for the approval of your account; then you have to enter the download section: CLICK

To set up the game look this video CLICK

and download the "pack" + the "kickstart" by following the instructions that are more down in "tutorial online game." Once configured the emulator, you can enter the chat at : CLICK
choose a nick and clicking join.
Here you can according with the users and play all friendly as you want; Here it is essential to enter before each match! It is also where you can find your help and meet our staff. 


ITALIAN CHAMPIONSHIP - WHAT IS THE ONE LINE CAREER?
The "Online Career" (aka Carriera Online) is a special competition held by the Italian site - www.swosit.com.
Have you ever dreamed of playing the legendary SWOS "Career" mode with your friends? Now you can!
Thanks to the efforts of the SWOSIT crew, those who used to love this timeless classic back in the days will now be able to experience again the awesome gameplay of the original Sensible World of Soccer "Careers", with a modern twist.


Meet up with tons of old-school SWOS-fans from all over the peninsula Europe.
Create your own team (pick name, crest colour and style of the kits, coach, home stadium, formation, shirt numbers and much more...who are you going to hand the legendary shirt number 10 to?).
Take part in a live, Fantasy Football-style transfer market featuring contracts, loans and real time auctions for the players, choosing from a database comprised of over 8000 authentic players from the most important leagues in the world, updated to the "13/"14 season.
Bring back to life your childhood heroes in digitalized, pixelated form thanks to a special editor.
Manage every aspect of your team from anywhere through the internet browser but be careful not to go overboard with finances (revenues, expenditures, wages, competitions prize money, it's all in there) or else your club will go belly up along with your ambitions of being a hero among goal scoring superstars!
Play your league and cup games online with either the "SWOSIT SWOS-pack" (which includes the game, the netplay and the Amiga emulator for PC - all the downloads are 100% legal and somehow allowed/endorsed by those who owns the rights to the franchise and, supposedly, by Jon Hare himself) or the "AMIGA SWOS Total Pack" by Starwindz.
Keep track of players' and teams stats (caps, bookings, injuries, fixtures, starting 11's and so forth), league/cup tables, top-goal scorers lists and matches reports on the site (all of which gets updated in real-time!).
It's 100% free! By SWOS fans to SWOS fans!
Further details at: CLICK
SITE REGISTRATION.
Although our site is in Italian, most of our staff is well versed in English and some of our guys are also fluent in Spanish so we have no qualms in inquiring in your native language if needed.

If you got problems signing up onto the site, follow this walkthrough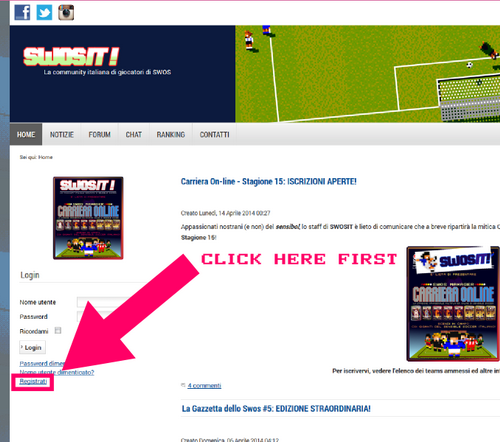 Registration page: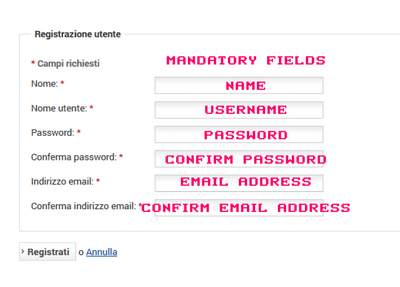 Verifyng your e-mail address:

SIGNING UP.
Here's a thread to sign up, just post the name of your club (16 characters maximum, including spaces) and you're good to go (Later, you can also provide an image 100 x 100 pixel in .PNG format, to act as a logo).

REQUIREMENTS FOR PARTECIPANT.
A broadband connection is essential and to participate in the league is required to connect via ethernet cable, absolutely NEVER in WI-FI!.


CONTROLLER ( Keyboard, Joystick or pjoypad ).
You can play either with the keyboard that with the joypad, but if you can only with the old Amiga joystick, do not worry, there are specific adapters!